Forest Stewardship - Another Global To Local Agenda For Taking Property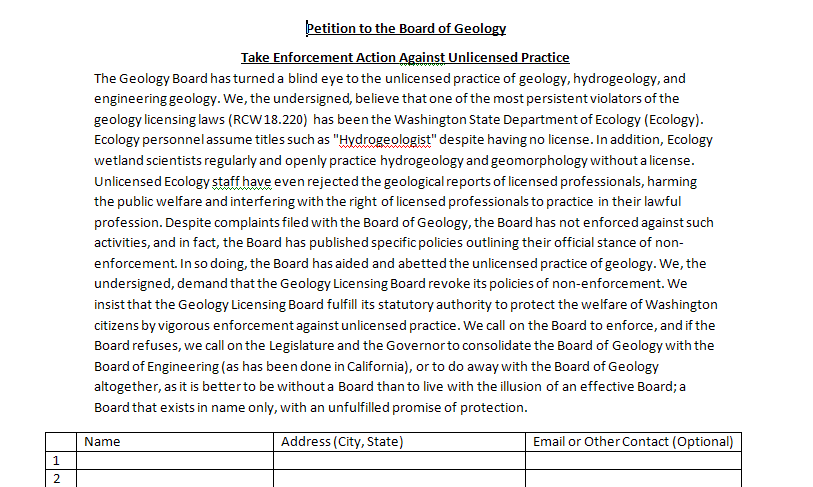 Several of you have requested a hard copy of the Petition to the Board of Geology,
so it is attached. Please mail the signed hard copy Petitions to:
Ed Kilduff
Box 175
Lopez Island, WA 98261.
For those of you who want to write a letter, or express a frustrating experience, please mail to: Geologist Licensing Board
Department of Licensing
PO Box 9045
Olympia, WA 98507-9045
Latest Proposed Solutions - Property Rights Councils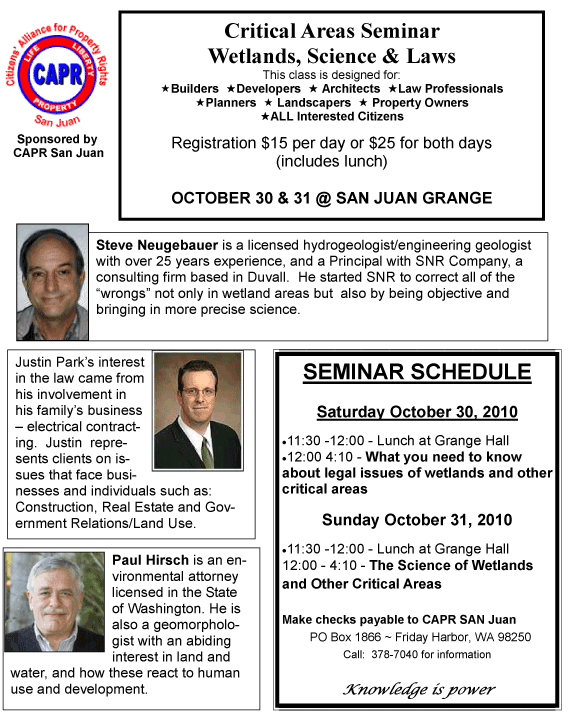 The Hegelian Dialectic
The Hegelian Dialectic is a technique commonly used to bring about a
desired result. It is a three step process as follows...

*Thesis - A problem is intentionally created.
*Antithesis - Opposition to the problem is created.
*Synthesis - The desired result is brought in as a solution.
An example of this was in Germany when Adolf Hitler wanted to pass
'anti-terrorist' legislation. Hitler wanted the power to detain people
without question and hold them in custody without a court hearing.
The people of Germany wanted no such thing. So Hitler had the
Reichtag building burned to the ground. He then blamed terrorists for
this terrible crime. The media portrayed the event as a danger to
society and people's welfare. The people demanded something be done
so Hitler introduced his new anti-terrorist legislation with the people's
consent. I hope this method sounds familiar to you because it is used in
all aspects and at all levels of society. Pay attention to the anti-terrorist
legislation being passed due to terrorist incidents which are occuring
today. The people who do not understand these things are simply being
decieved and yet know it not.
https://www.youtube.com/watch?v=-zpA1althjo
Uploaded on Sep 14, 2011
"This video shows the manipulation of the audience to gain public consensus for a regional transportation plan the metropolitan transportation commission was assembled by a number of radical environmentalist groups, social justice, social equity groups, in response to California's AB 32 and SB375. AB32 is currently held up in court, and was based on doctored data generated by a California Air Resources Board member, that falsely claimed to have a PhD. He was exposed, but the radically liberal and union owned democratic legislature decided to proceed with the legislation anyway that mis-informed california population voted for."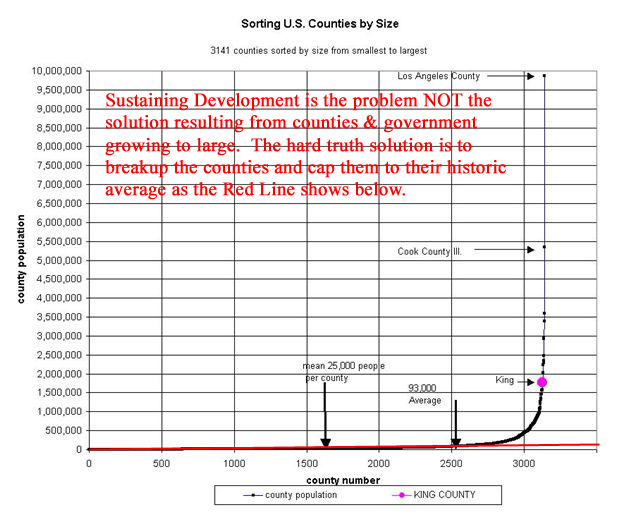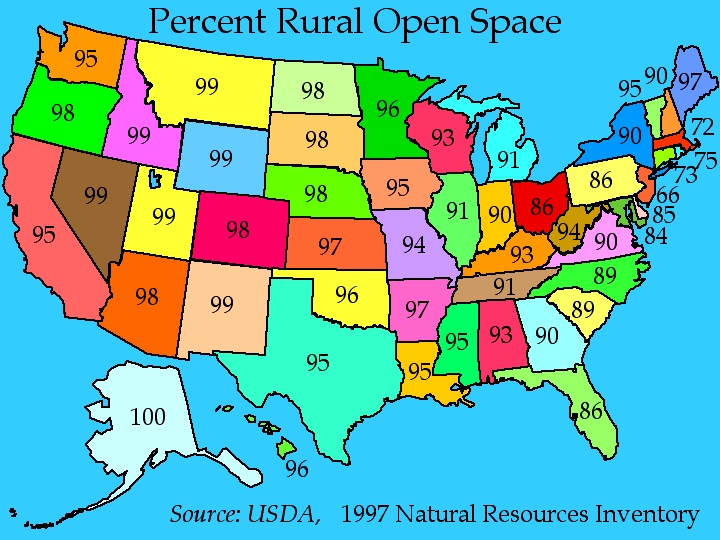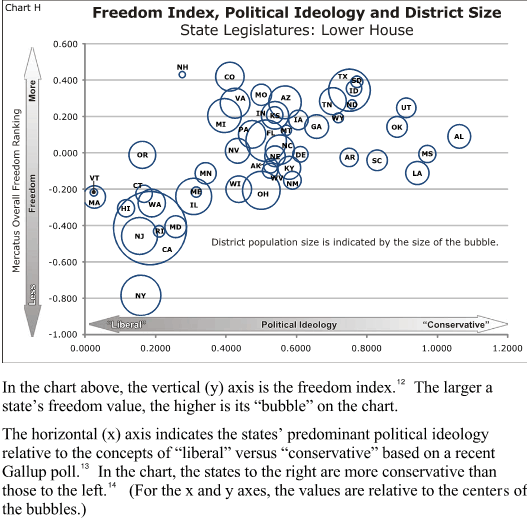 Please note, there is NO data for 100% free districts.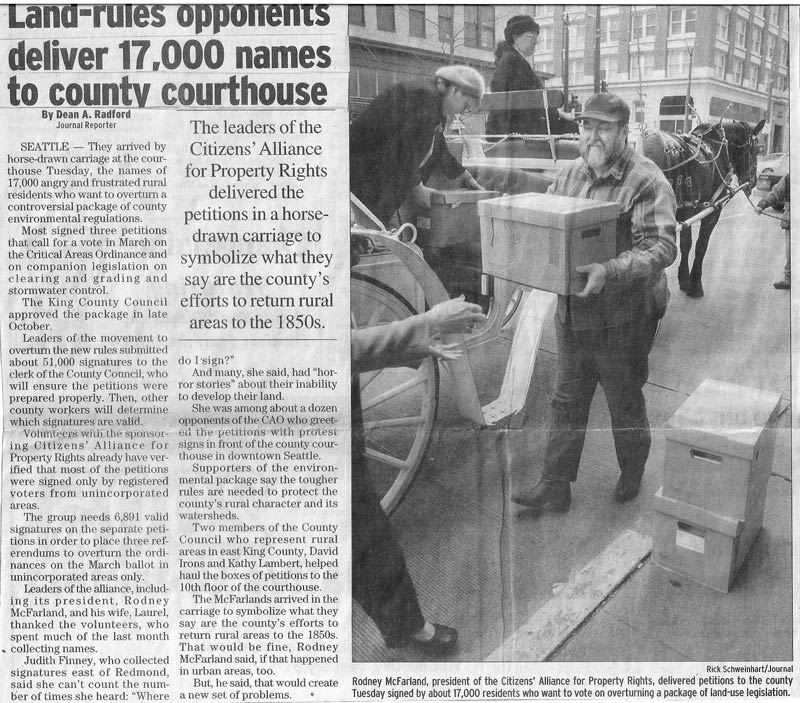 King County Washington Journal December 29 , 2004
How To Solve "Critical Area Wetlands"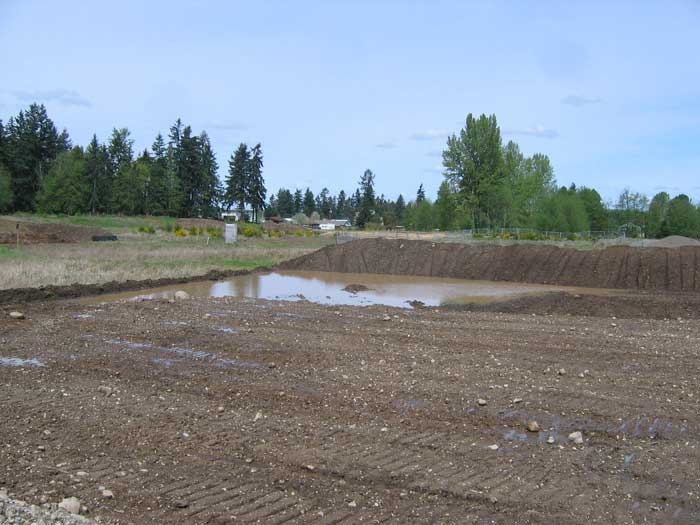 Step 1. Bring in lots of gravel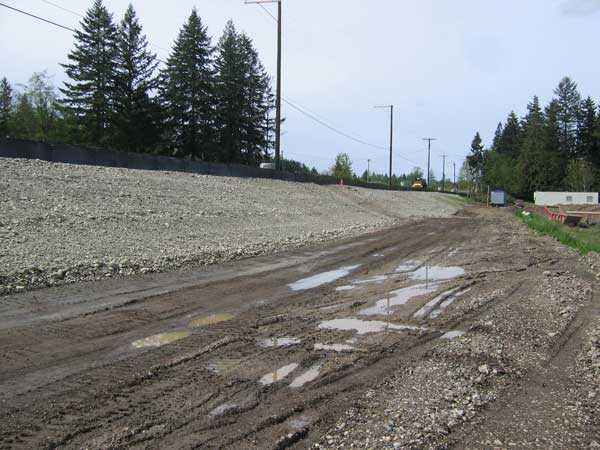 Step 2. Bring in lots more gravel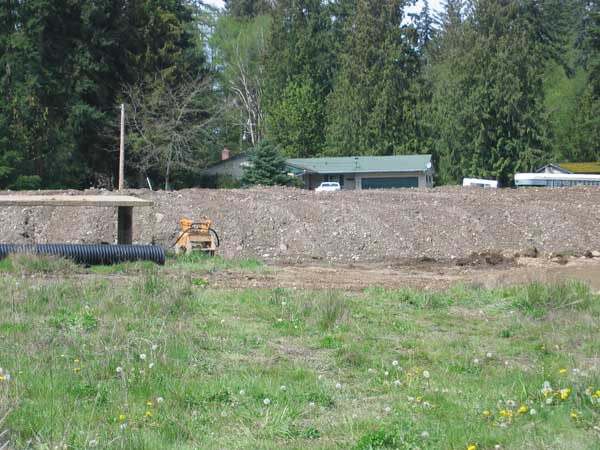 Step 3. At least 10 feet of gravel should do, depending how high the water table is during the wet 6+ months.
Commercial development in the Tukwila - Kent - Sumner valley which was all flooded before they dammed the rivers know how to deal with "Critical Areas". They haul in 30 feet plus of gravel. The water runs around and under the fill.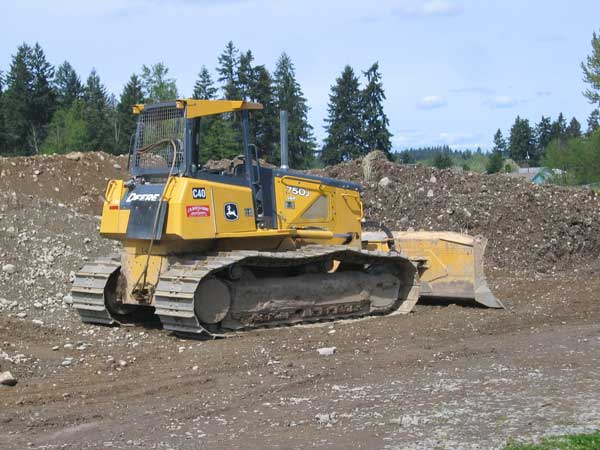 Step 4. Bring in a John Deere 750J or larger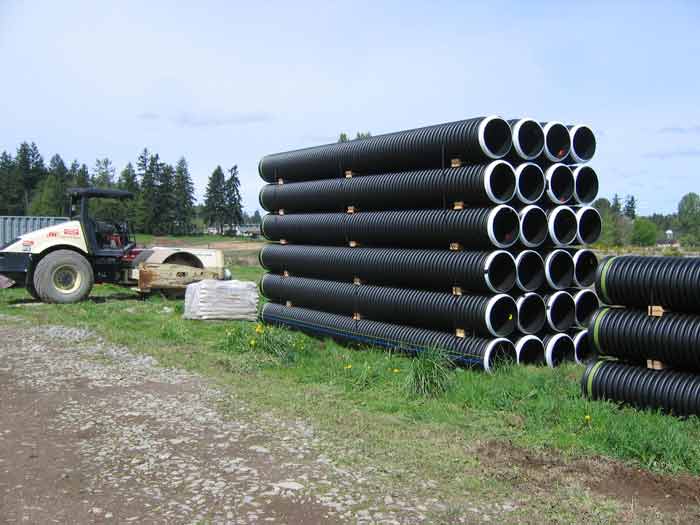 Step 5. Bring in lots of drain pipe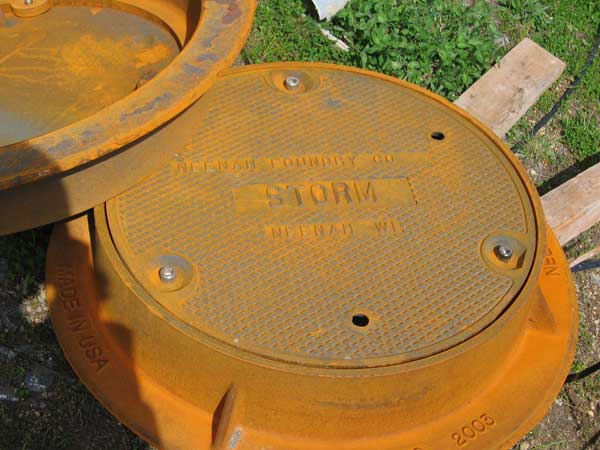 Step 6. Don't forget the storm covers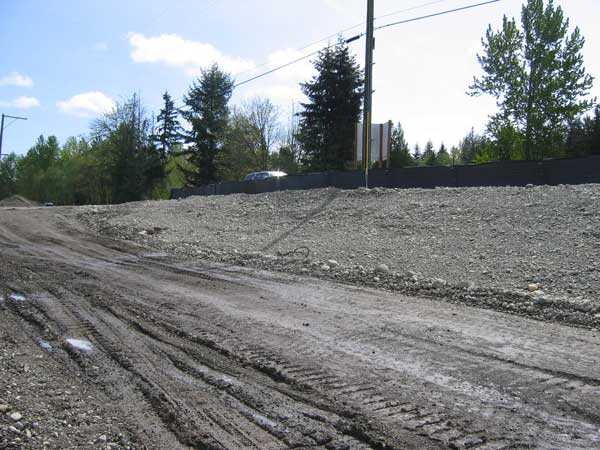 Step 6. In a couple years you will never know you are parking and shopping on a "Critical Area"
The water keeps on flowing and no one knows the difference.
Only politicians and their benefiting NG groups could dream up such critical foolishness as CAO.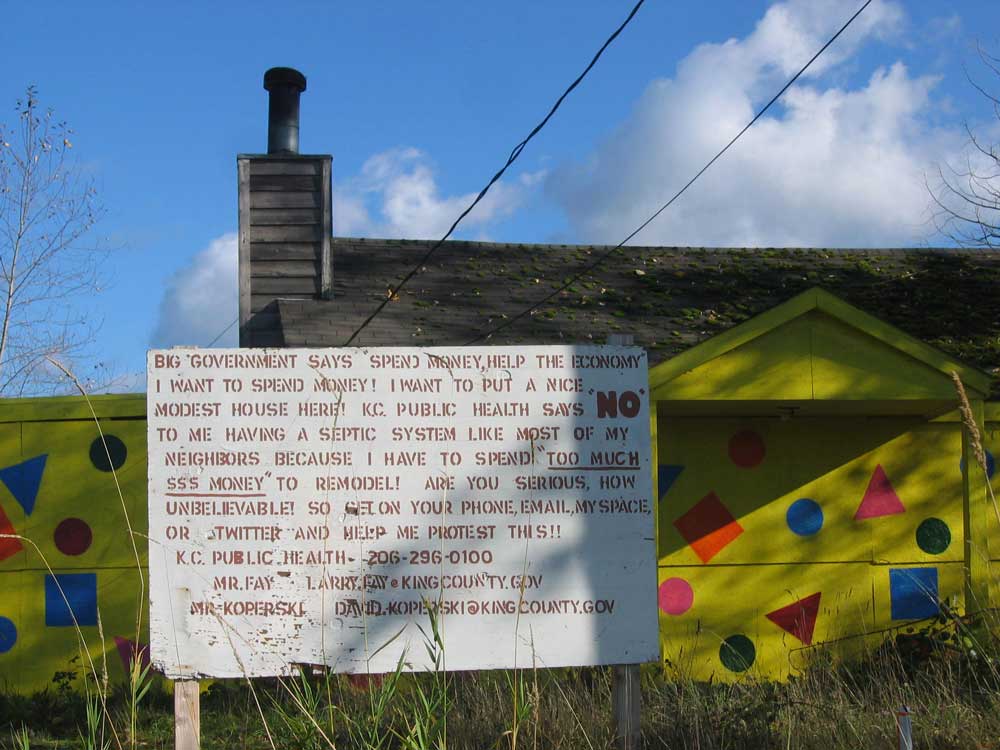 7. Conclusion.
Ask any government employee, especially in Puget Sound, why Steps 1 - 6 work so well for commercial property in low "wet lands" but don't make sense for private property. And the answer is, private vs. commercial permitting fees. Municipalities extort more fees from the commercial sector.
Rhetorical question, and the answer is....
"Sustainable Development"

Is unsustainable death for rural areas mandated by UN Agenda 21
NEVER approved by the voters
Funded by Municipal Corporation tax extortion, usury, debt & regulatory tyranny
Done with back room green government and nongovernment deals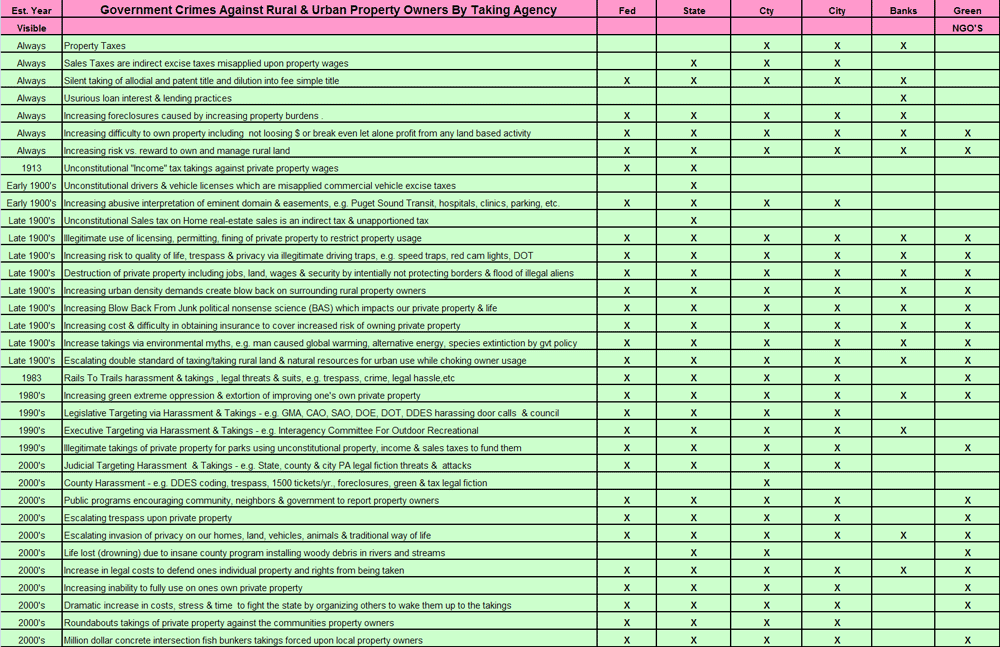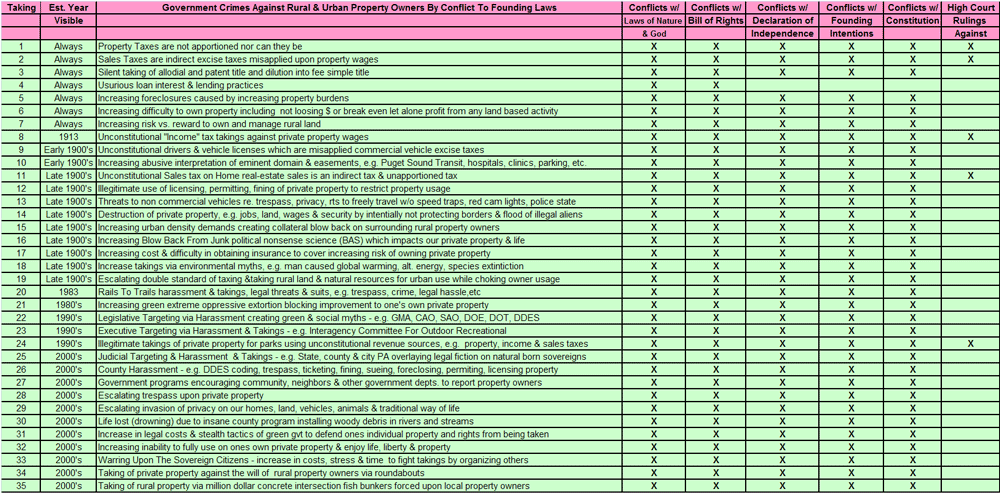 2011 & 2012 Postings
2010 Postings
2008 & 2009 Postings - Regarding CAO Takings
Archive - Regarding CAO Takings
GMA - GROWTH MANAGEMENT ACT - HOW THE CAO BASTARD WAS BORN