2021 Postings
2020 Postings
2019 Postings
2018 Postings
2017 Postings
2015 Postings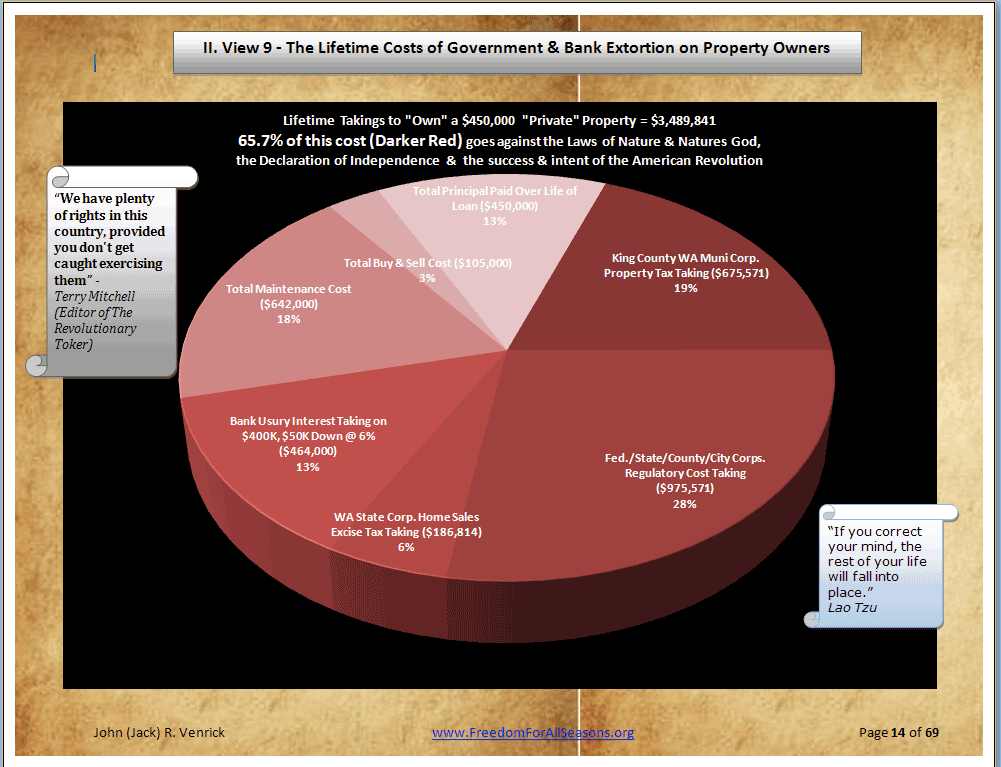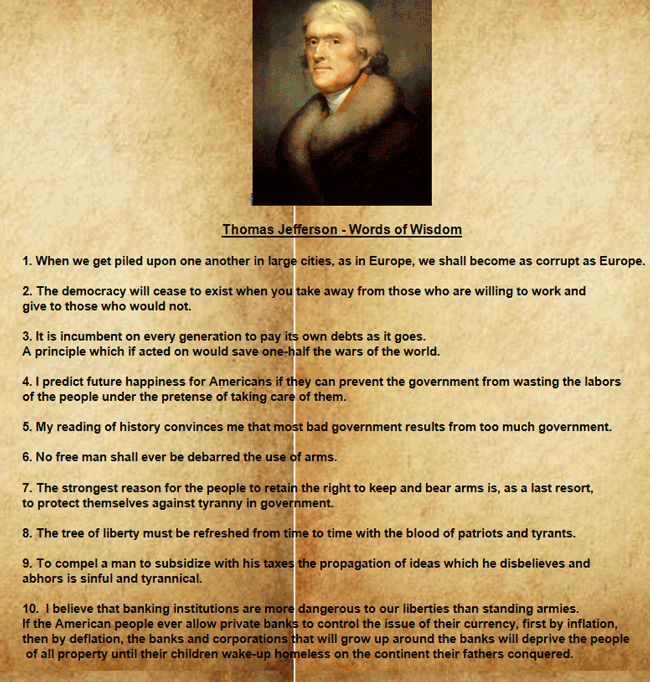 Click on Page above to Link to PDF version
To give a man his life but deny him his liberty, is to take from him all that makes his life worth living. To give him his liberty but take from him the property which is the fruit and badge of his liberty, is to still leave him a slave.
Justice George Sutherland, U.S. Supreme Court, January 21, 1921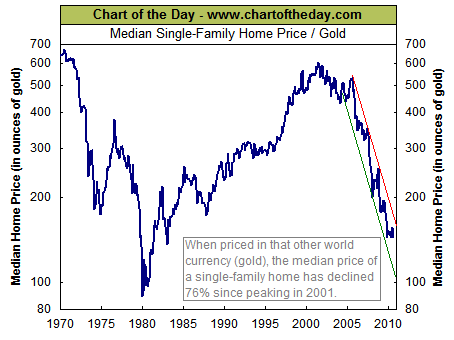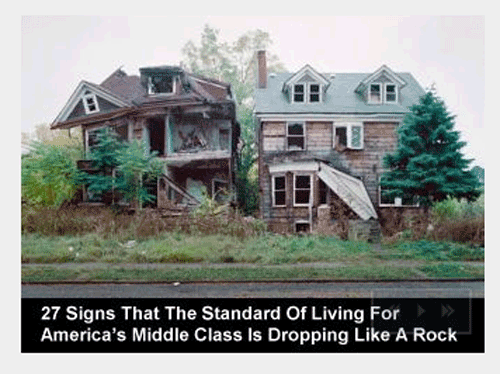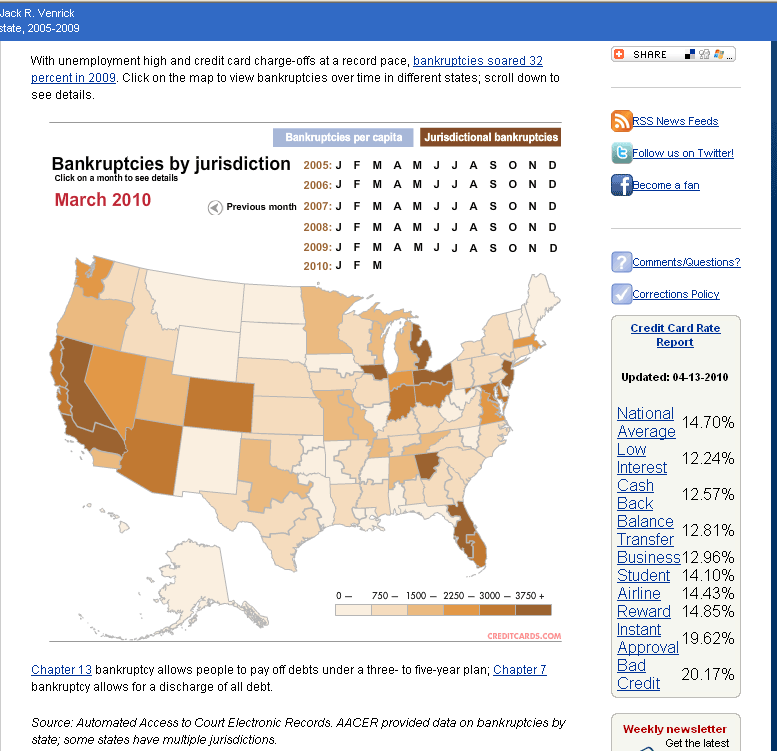 Click on chart above to link to more data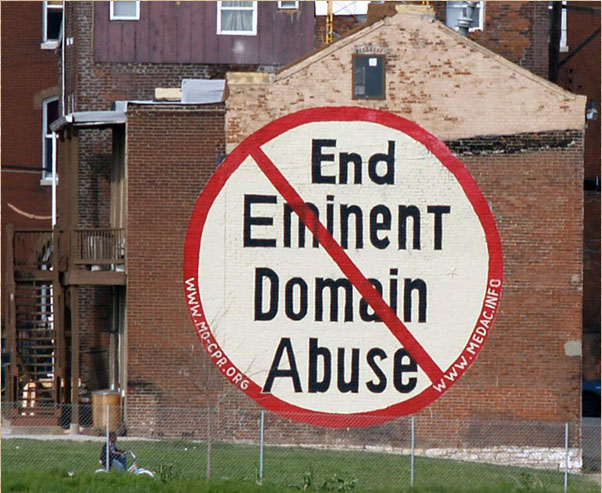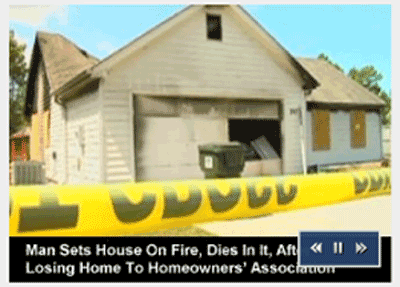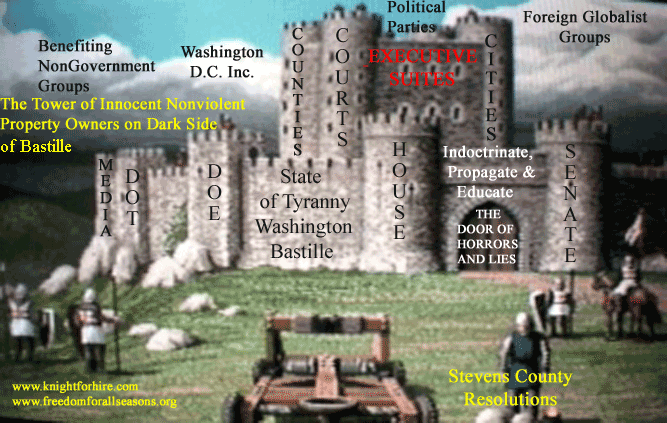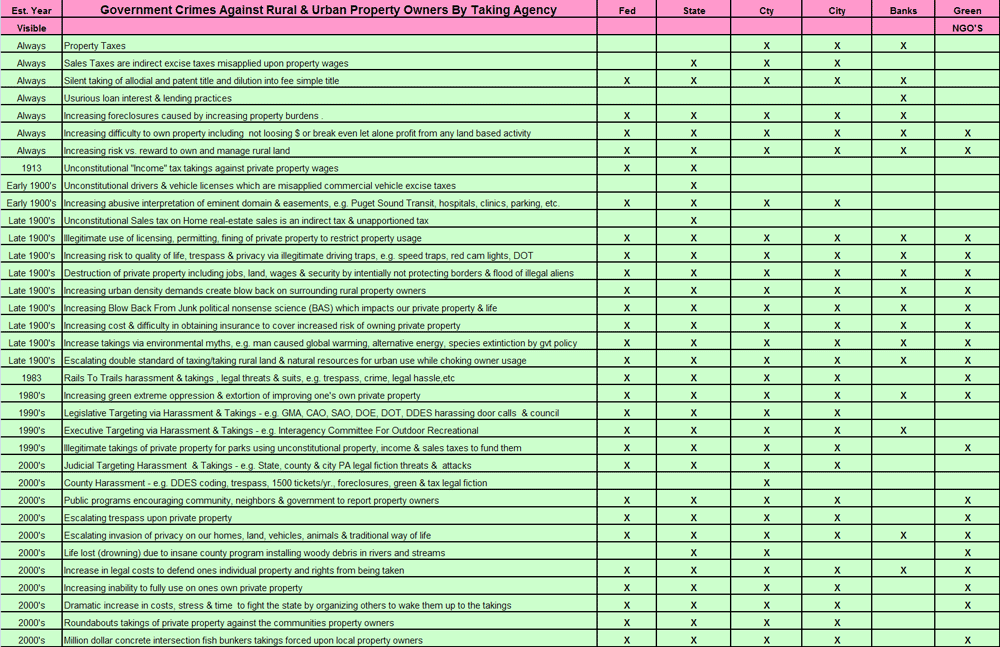 Click on table above for larger image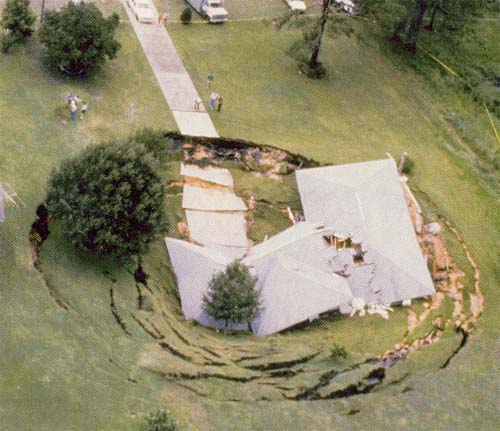 Governments destroy property as quickly and thoroughly as this sink hole
Cost of private property stolen from an average house & land over a lifetime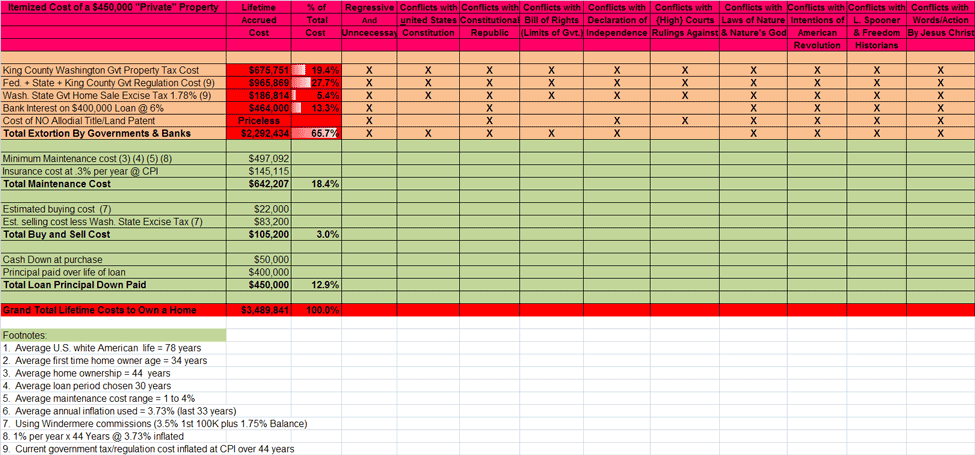 Please click on table to see Excel chart clearly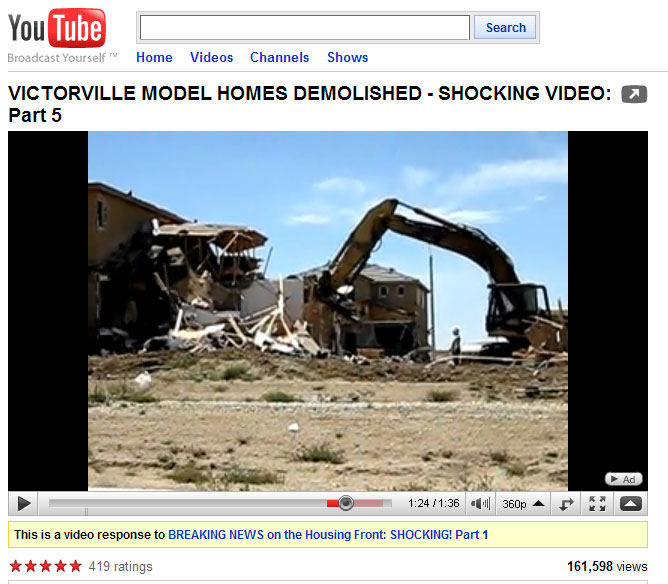 Click On The Picture To Get The Big Picture
20 million homes are now vacant
1/3 of home owners are upside down on their mortgages because of illegitimate taxes, usury & regulation
3 million homes are in foreclosure in 2009
Bank reserve cash ratios went from 35% to .75% (3/4 of 1%) out of lust for power and greed
So called eminent domain can only be exercised in the "Federal Zone", i.e. government land, Washington DC, territories, military bases, ammo dumps, state, county and city land
The act of the American Revolution, the Declaration of Independence and the Laws of Nature and Nature's God DO NOT authorize or give jurisdiction to the taking of private property in anyway.
If you are convinced otherwise, you have been scammed by the Matrix Man
Lifetime Cost of the Municipal CON
What is the Hegelian Dialectic (Must Read)
How to Handle Predetermined Consensus Meetings (Must Read)
KEEP OUT SIGNS - ORDER HERE
| | |
| --- | --- |
| | |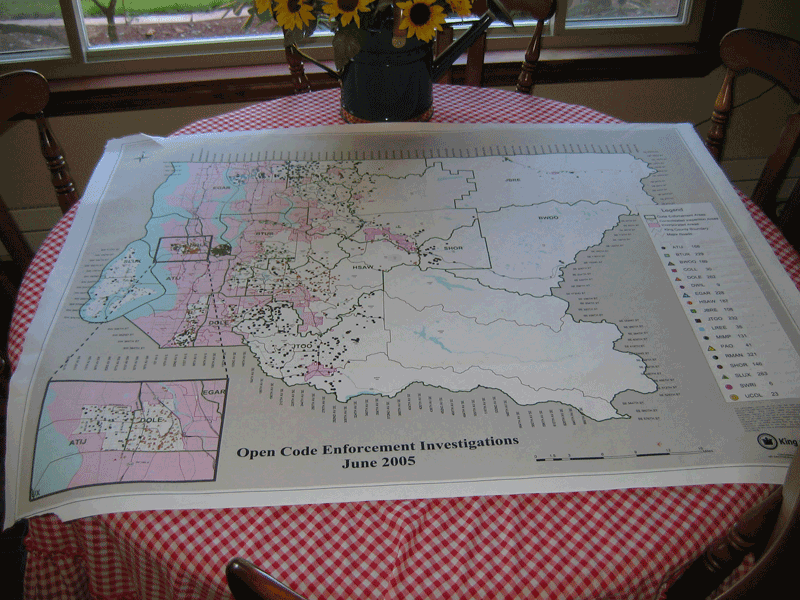 King Communist County Washington is run by green thugs. If you are thinking of moving to the Pungent Sound, DON'T. If you are here, get out. Many property owners have been fined, jailed and their properties taken by nonsense.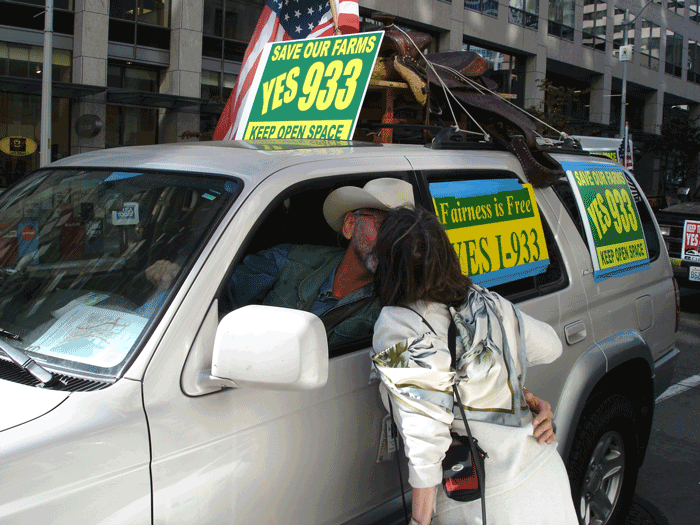 Seattle Washington Citizen Alliance For Property Rights Tractor Parade 2006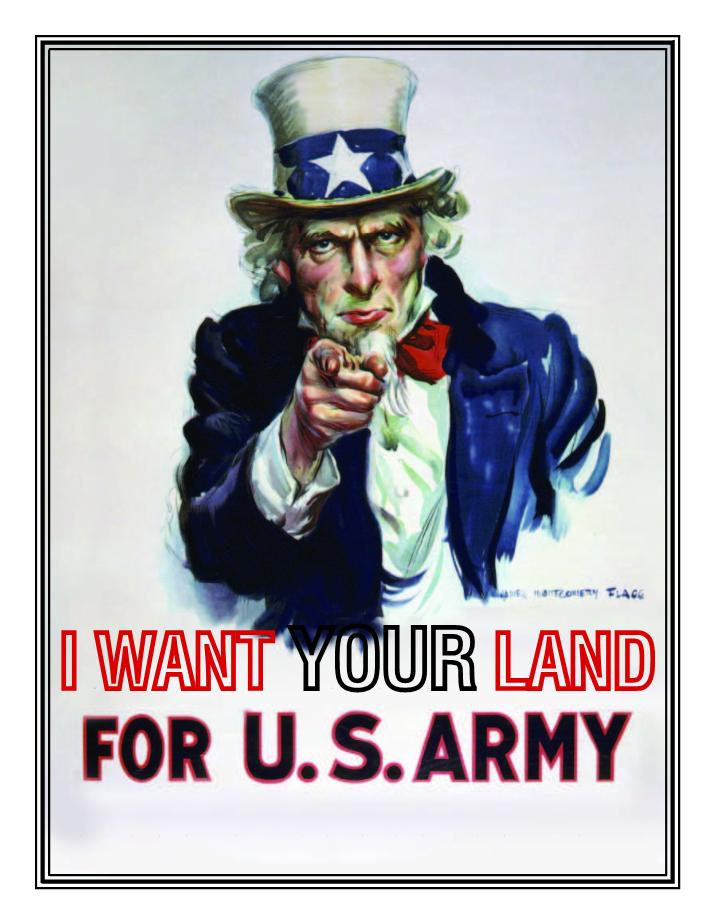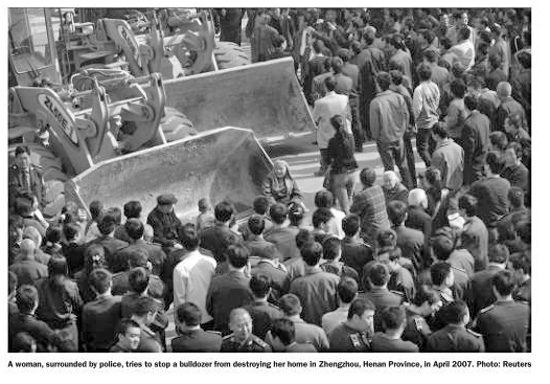 A Chinese woman, surrounded by police, stops a bulldozer from destroying her home in Zhengzhou, Henan Province, in April 2007, Photo: Reuters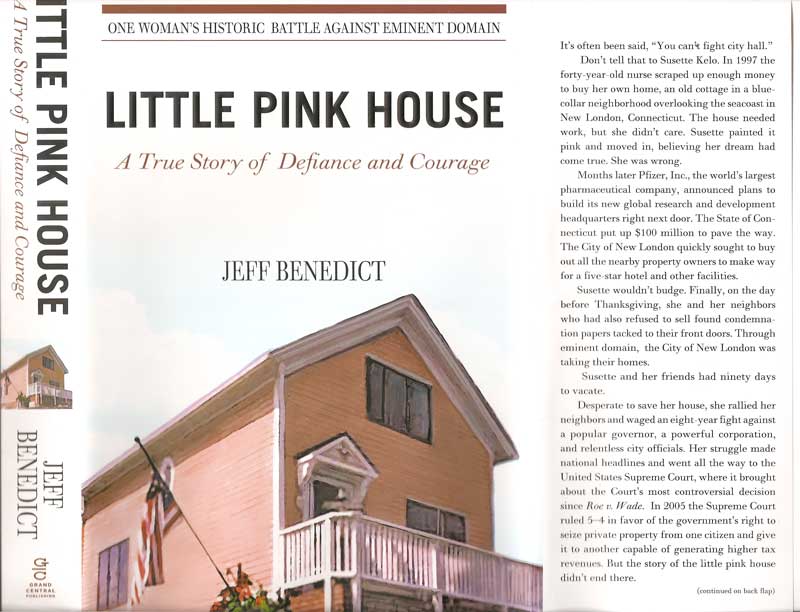 "Eminent domain" threads to a feudal, barbaric & medieval British King's law. Eminent domain only applies to the "Federal Zone", a.k.a. Government Property Zones. It is in conflict with all the founding and fundamental laws of the land, Laws of Nature & Natures God and all of the Avatars who have visited this barbaric dust plant.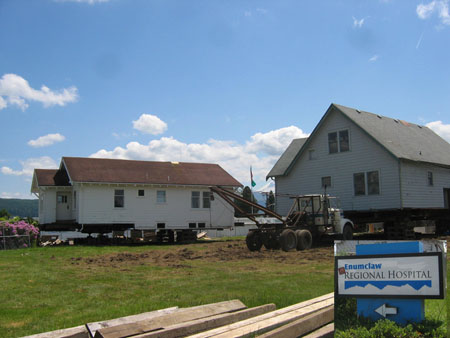 City of Enumclaw EX Mayor John Wise, Enumclal City Municipal Council and the Franciscan Medical Group, a.ka. Franciscan Health System vote to take less tradition and more revenue for their municipal corporation.
Never mind there are much better places just outside of
the Enumclaw, WA Municipal Corporation "city" limits
with more space for parking while also offsetting the
increased congestion and accidents and the destruction
of family homes.

One of the few protectors of property rights vs. takers in Washington State government , Justice Richard B. Sanders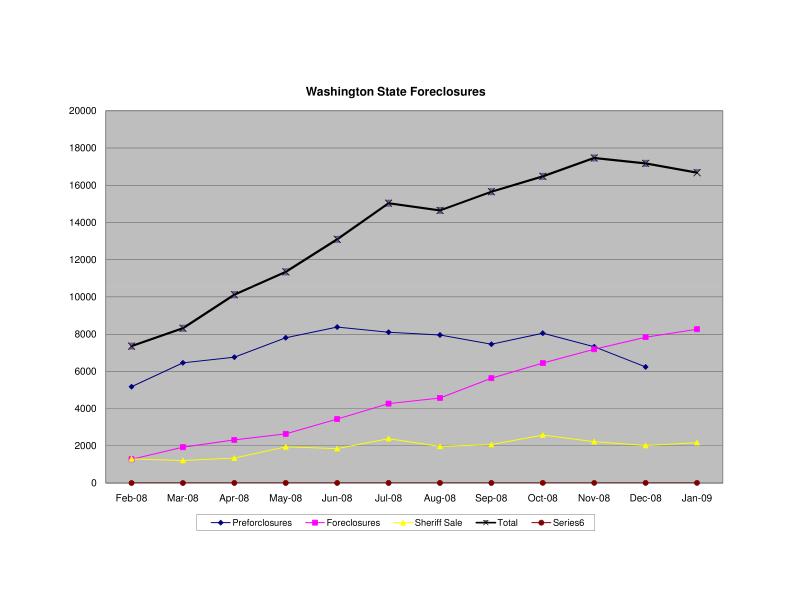 "Consider the case of Wenonah Blevins, an 82 year old Texas widow, whose mortgage free
$150,000 house was sold on the courthouse steps for $5,000 to satisfy an $814 assessment.  What
is so incredible about this case is that Mrs. Blevins had remitted a check for the full amount
shown on her bill from the association but the association refused to accept her payment,
preferring to foreclose instead." https://www.americanpolicy.org/prop/homeowner.htm
Prime Reading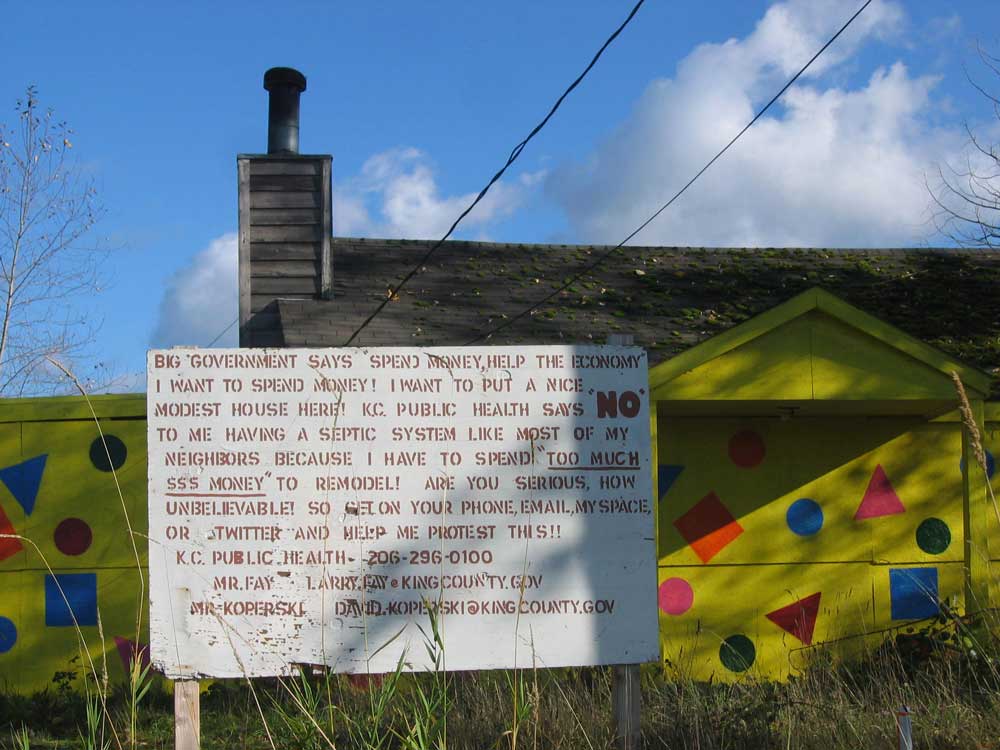 Must Read and Sing Along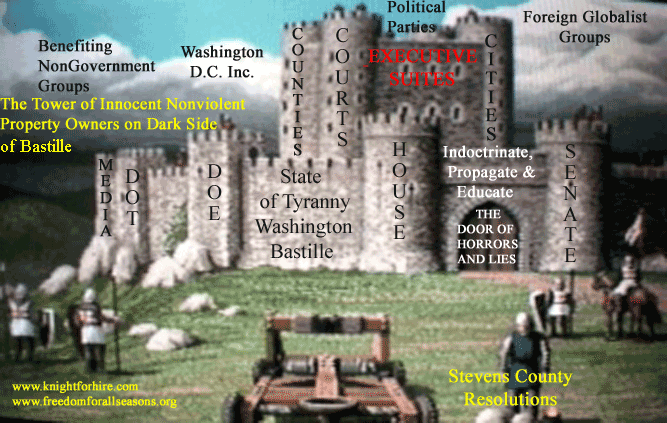 2011 Postings
2010 Postings
2009 Archive
Archives
Private Groups Fighting For Property Rights
Legal Freedom Groups Fighting For Property Rights