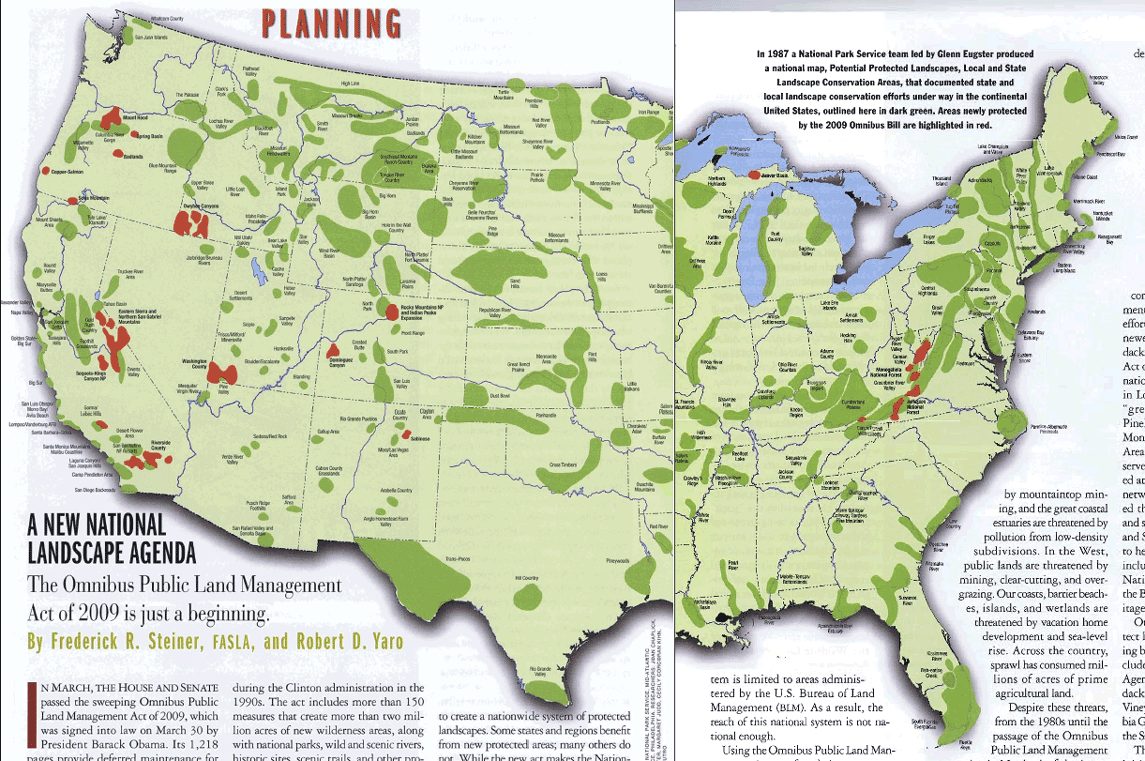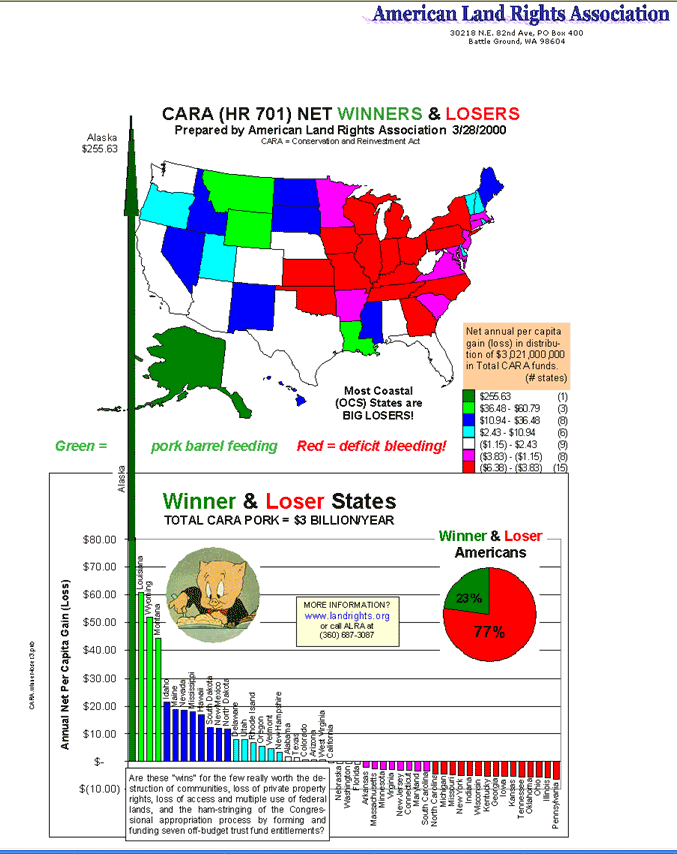 Excerpted from Howard Phillips Issues and Strategy Bulletin of October 15, 2000

GOP'S CARA "COMPROMISE" IS STILL UNCONSTITUTIONAL

"Late Thursday afternoon, the Senate passed the Interior Appropriation's [sic] Bill by a vote of 83-16, which included a watered down, but still healthy version of CARA [Conservation And Reinvestment Act]. The House passed the same compromise on Tuesday 349-69, sending the measure to the President for his
signature. Many have claimed victory because the compromise only authorizes the CARA programs for six years and the funding remains subject to congressional oversight, but the fact remains, Congress caved on CARA."
$12 BILLION FOR MORE FEDERAL LAND GRABS
"The compromise authorizes many aspects of the original bill. It is a six- year, $12 billion commitment that the White House supports because it gave them more than they sought through their Lands Legacy Initiative. The environmentalists are pleased because it dramatically increases the environmental budget and authorizes
many new programs. ..."
REPUBLICANS ARE WORSE THAN DEMOCRATS
"The bill provides $2.5 billion more than President Clinton requested and $3.9 billion over the current funding of these programs -- more than doubling last [year's] federal conservation spending. ...
"[Senate] Majority Leader Trent Lott, who is a supporter of CARA, said that the 63 Senators who signed the DeWine letter supporting the passage of CARA have not given up [Editor: they want even more]. ..."
13 SENATORS VOTE CONSTITUTIONALLY
"The Interior version of the bill increases government acquisition of private lands...." Source: Liberty Matters News Service, 10/6/20, Faxback Doc 2035, 1-800-847-0227
Voting "No" in the Senate (Senate Roll Call no. 266, passed 83-13, 10/5/00) were:

Breaux (D-La.), Brownback (R-Kans.), Feingold (D-Wisc.), Fitzgerald (R-Ill.), Graham (D-Fla.), Gramm (R-Tex.), Helms (R-N.C.), Inhofe (R-Okla.), Landrieu (D-La.), McCain (R-Ariz.), Sessions (R-Ala.), Smith (R-N.H.), and Voinovich (R-Ohio).
Great overview by Land Rights
2009-6-17 Clean Water Restoration Act Gains Detractors
The act has the support of conservation groups including Ducks Unlimited, the National Wildlife Federation, the Theodore Roosevelt Conservation Partnership, and Trout Unlimited.
Advocacy groups representing utilities, industry, agriculture and landowners are mounting an offensive against the proposed Clean Water Restoration Act, which is coming up for committee vote in the
Senate.
The act, S 787, would broaden regulation of the nation's waterways, most notably removing the requirement that regulated waterways be
"navigable."
In so doing, the government would essentially be able to regulate everything from standing water in flood plains to creeks that run behind business and residences.
2009-6-16 Senate Committee to Vote on Clean Water Restoration Act -
(Ammonland.com)
Advocacy groups representing utilities, industry, agriculture and landowners are mounting an offensive against the proposed Clean Water Restoration Act, which is coming up for committee vote in the
Senate.
The act, S 787, would broaden regulation of the nation's waterways, most notably removing the requirement that regulated waterways be
"navigable."
In so doing, the government would essentially be able to regulate everything from standing water in flood plain's to creeks that run behind business and residences.
2008-4 Sportsmen Beware the Clean Water Restoration Act
Wow. This legislation would give federal regulators the power to restrict hunting, sport fishing, etc. Did you know that environmentalists think the lead from spent shot hurts the environment and pollutes, so they want to ban hunting near
bodies of water (like creeks, rivers, ponds of any size)? This legislation would give un elected bureaucrats the power to do that,
and give green groups the power to sue the government if the bureaucrats refuse to do that.
Any hunter or sport fisherman or shooting sports fan
who urges people to support this bill is not a 2nd Amendment fan.
Read more at
https://www.nationalcenter.org/NPA567.html or
https://www.nationalcenter.org/CWRA.html .
Don't fall for the spin. The current Clean Water Act
is still in effect and was never repealed.

WE DO NOT NEED THIS BILL TO HAVE CLEAN AIR.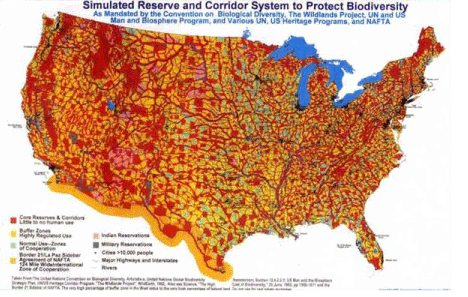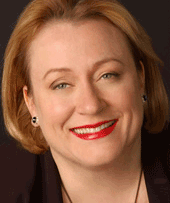 Okay Ms. Fitts: "...... you mention as a prime factor that governs our lives on planet earth for roughly the last 500 years "the central banking- warfare investment model." Can you describe to us at the beginning of this interview some of the essential characteristics, rationales and goals
of that "model"?

"The central banking-warfare investment model" is really a control model, through which a small group of people can control the most resources on the most profitable basis. Essentially what happens is:
Central banks print money and then the military makes sure that other parties accept it and that the financial system continues to have liquidity.
The question many people ask with regards to a fiat currency, which is a paper currency, is: Why would anybody take paper, which has no value? They take the paper, because it's part of the enforcement and military supervision, if you will, of the network that is printing the
money. The system has created a fantastically profitable way of controlling large populations and access to resources very cheaply.
Let's say for a second that Mr. Global is in charge of "the central banking-warfare investment model": Mr. Global prints money and then people take that paper and give him in essence what he needs to buy up and control the national resources. The
population is dependent on his paper and then he controls all the real things. Also through the military, he can steal whatever he wants. And organized crime is a very important component as well, because it can
be expansive to drop an army and to occupy a place. If he can take over a place and buy that place with the place's own money, it's much more efficient, and that's where the drug business traditionally comes in. It's basically part of a model for controlling a territory with huge resources in the cheapest way possible."
2010-9-3 Behind the Wheel With Catherine - About Her & Interview
"Although it is unpleasant to acknowledge, we are caught up in an invisible war. We are being tricked and, in many cases, we can't see the game. It follows that if we don't know we're being 'played,' we won't know how to protect ourselves. My goal is to remove the barriers that prevent you from seeing this game: how it affects your money, your health, and your safety. Then I can help you take action. This is why I am doing The Solari Report."
Catherine Austin Fitts
https://solari.com/ - Listen to short audio clip on "Mind Control"
Learn How Everything You Own Is Stolen -
You Don't Know THEM, See THEM Nor Elect THEM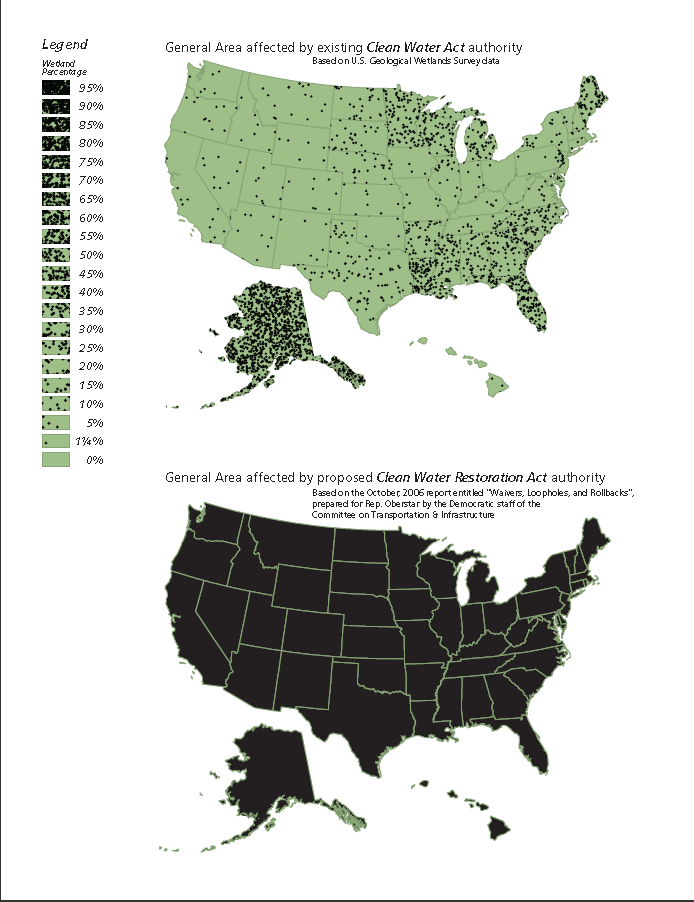 S.787 - Clean Water "Restoration" Act
A bill to amend the Federal Water Pollution Control Act to clarify the jurisdiction of the United States over waters of the United States.
The scheme behind Agenda 21 is to
implement a New World Order by:
1. Controlling the water,
2. Abolishing private property,
3. Reducing human population, and
4. Then controlling the people.
The objective is to control the people by relocating them from
suburbs and rural areas to cities ('human settlements' or
Smart Growth communities
Section 3 - Incoming and Outgoing Emails on Water Rights
2011 Incoming and Outgoing Regarding Your Water Rights
2009 - 2014 Incoming Regarding Your Water Rights
Water Right Groups And Individuals Fighting Green Government/NGO Takings
Incoming/Outgoing Rural Property Owner Email On Water Takings
(Contact information removed where deemed applicable)
Jack,
Yes, you are right on; people are waking up. Formerly mind-their-own- business citizens are becoming radicalized by agencies that, to paraphrase an old quote, commit their idiotic abuses faster than we can catalogue them.
A local government watchdog includes in his posts this passage from the Open Public Meetings Act that succinctly characterizes not just the need for transparency but the proper relationship between citizen and government:
The people of this state do not yield their sovereignty to the agencies that serve them. The people, in delegating authority, do not give their public servants the right to decide what is good for the people to know and what
is not good for them to know. The people insist on remaining informed so that they may maintain control over the instruments that they have created.
For four years citizens have been given a seat in the back of the room, waiting for their three minutes to speak, while Ecology/DCD holds court.
The flow of information is so tightly controlled that they dilute our real questions in their own hand, resulting in a FAQ format that is the informational equivalent of Home Run Derby. Citizen advise and consent has only really only really "counted" - as Michelle reminded Ken a few weeks ago - during formal public comment period, which by my calculations has only amounted to 8%
of the time.
Now we are at the most critical juncture of new rules we will be living with 100%, 24/7 and we are again outside the ropes.
A pro-Ecology, pro-fundamentalist SMP supporter recently said "everyone in Washington is a shoreline property owner." This is the attitude of local planning bureaucracies, state agencies, and self- interested NGOs. Wrong. That is not what the SMA says. Property owners are the ones with skin in the game, and our comments need to count now  than ever. We are much more than the 8% solution.

Jim Hagen
Section 4 - How Washington State Takes Water Rights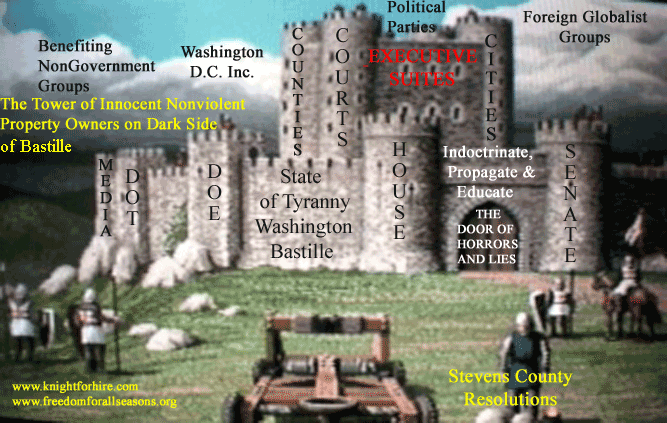 Does this sound like the State of WA Dept. of Ecology?
Inspired by the principles of Bizarro Economics, this was written by
Kevin Waterman on his blog Questing for Atlantis.
Real people don't matter. Abstractions like "the county" and
"our rural way of life" do.
Farmers are stupid. Since they don't know enough to ignore
profit opportunities it is necessary to destroy their land values
and take away land-use options so they will keep their farmland
the way it is.
Developers are stupid. Whenever it is legally possible they will
develop land, regardless of whether or not it makes economic
sense. That's why we have to make sure it's impossible to ever
develop anything.
The only way to save the county for future generations is to make
sure there are no places for future people to live.
No one could possibly support property rights unless they stand
to profit from it. If it looks otherwise they've secretly been
bought out by developers.
Being legally able to do something and actually doing something
are the same thing.
Supply and demand are imaginary. Single family homes are less
affordable to buy than giant farms.
New development only imposes costs. In spite of appearances
otherwise, people who live in homes only consume services; they
don't actually make any income that generates tax revenue or
grows the economy.
It's greed when a person uses their own resources to create more
housing opportunities for other people. It's selfless civic activism
when a person uses government to take away people's rights in
order to enforce their own vision of how things should be.
Jim Boyer
Jack's Challenges State of Washington & Muni Corp. Dept. of Ecology Existence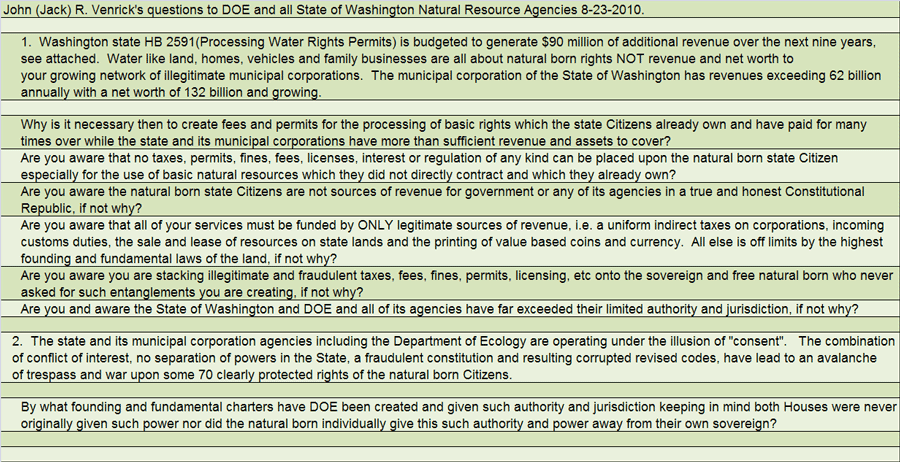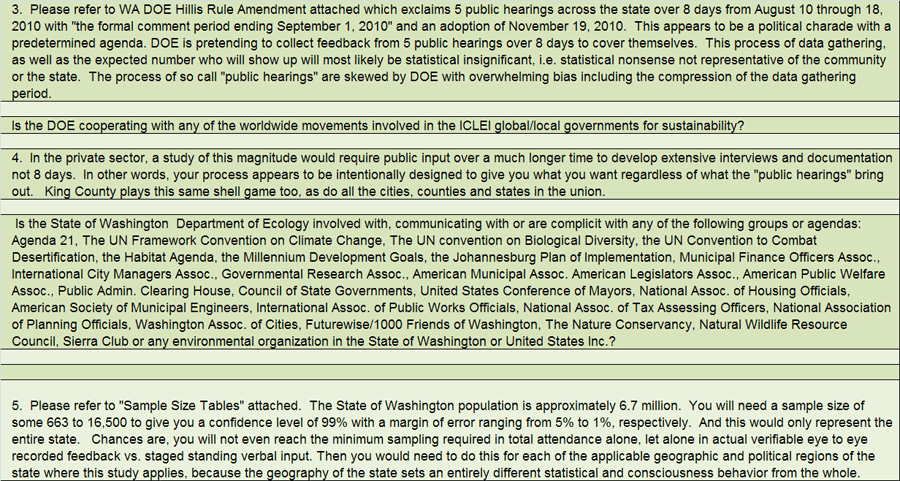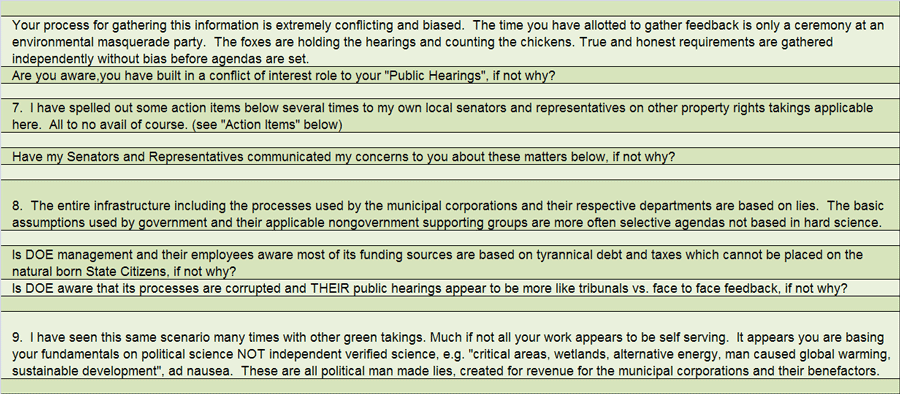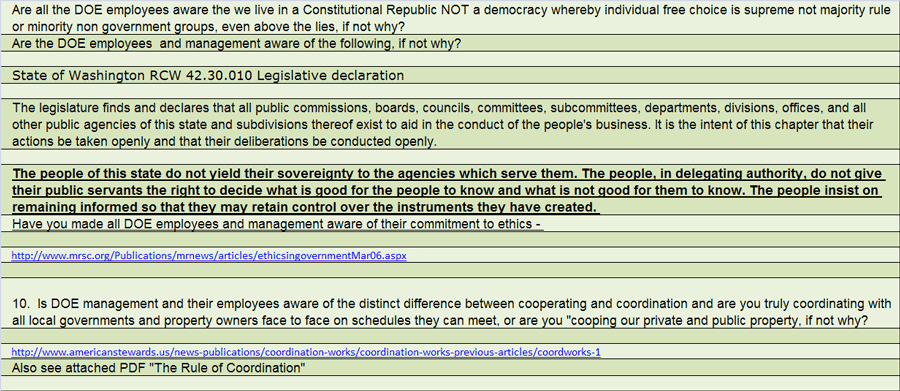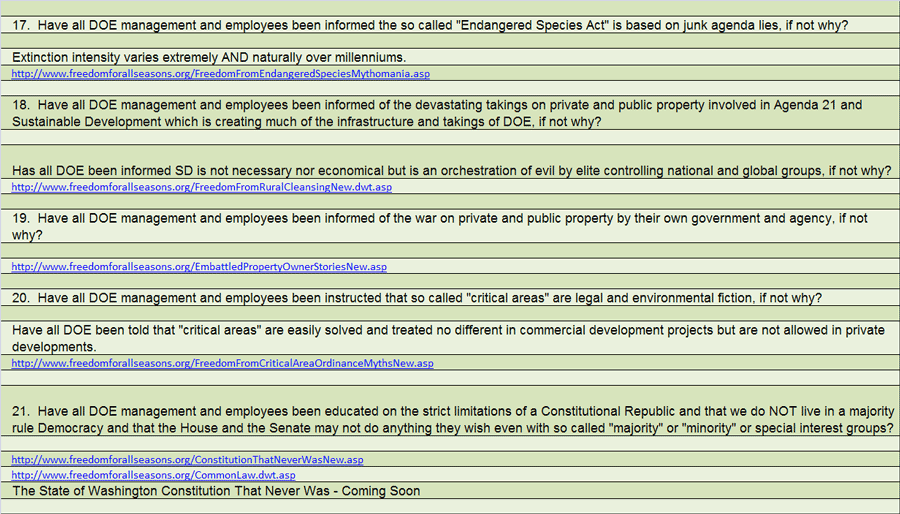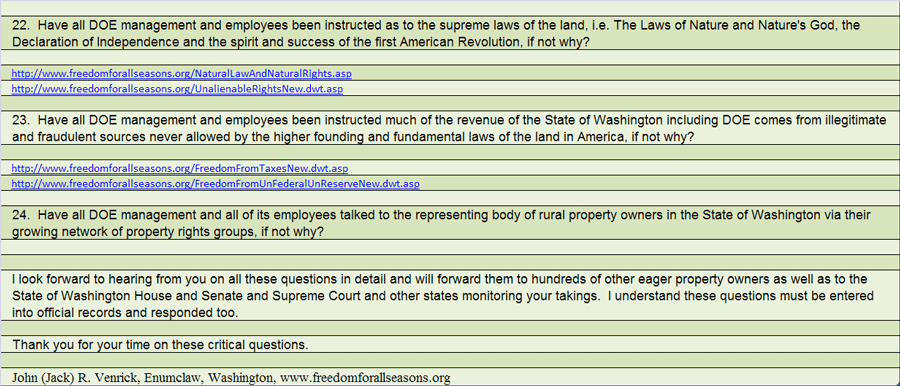 Washington State Department of Ecology Reply
Mr. Venrick, I appreciate the time you've obviously taken in writing this email, but given our current situation of reduced resources and staff, and increased workload, I am not asking my staff to respond to
each of your questions, many of which are not questions of fact but very far reaching political and ideological arguments.  I will say that our process for gathering public input is defined by the Washington
Legislature in the form of the Administrative Procedures Act, which lays out how agencies are to conduct this business.  Allowing for public input is not at all the same as taking polls, which require statistically
valid samples.  Doing public opinion polls is not our job.
As to your question about communicating with property rights groups,
it is a frequent occurrence.
You claim my agency has a green bias.  As I'm sure you're aware, the job and mission of this agency is environmental protection, so I won't argue with you on that point.  As in the past, you have made quite
clear that you completely oppose all that we do, and of course we disagree on that.  From my obviously biased perspective, I find it unfortunate that you have such a skewed view of the people who work at the Department of Ecology, and the work they do.  These people are committed public servants who show up every day to do very challenging work that the people of Washington, through their elected legislature, have charged us with doing.  They are much more fair-
minded than you think, and strive to balance the environmental mission with many of the concerns that you share.  They do hard, important work, and I regret that they are frequently subjected to criticism that is undeserved.  Like anyone, we are not perfect, and it is
fair to criticize us when we fall short, but our mission is both valid and essential, and the people who work here are decent, committed public servants.  I expect we will continue to disagree on these points.

On specific issues like the Hillis rule, please feel free to continue to participate through the legally established public process.    
Ted Sturdevant, Director
Washington Department of Ecology
*** "Anytime someone puts a spade in the ground and turns over one shovel of dirt the ecological function of that land is lost forever"
– Kathy Taylor, Department of Ecology "scientist". 
Submitted by Jim Boyer

Kathy Taylor Attends - County Council workshop Aug_ 25 on Critical Areas Ordinance, Shoreline Master Plan - Journal of the San Juans
Jacks's reply to State of Washington DOE
Thank you for your prompt reply.
"I am sure you are all "committed public servants", the question is who are you committed too and who are you working for?
You are certainly not working for the property owners and I certainly did not instruct anyone in or out of government to "strive to balance the environmental mission". Mother Nature can well take care of herself.
Your mission is neither "valid nor essential". All evidence to date shows government agencies to be more destructive to mankind than any natural or man made environmental changes. Mother Nature can heal herself and man can mend his ways, but government can do neither. "
Regarding "being charged with... their elected legislature". Since we have no Constitutional Republic, we have no government. Additionally, we have no constitutions by the united States of America nor the several states.
Therefore, we have no legislature by the true and honest
definition. However, we certainly do have a tyrannical network of municipal corporations threading to the United States Inc., United Nations and on up the global elite tree which bears the poison fruit.

"I expect" you will try to force this poison down our propertied
throats until some critical mass of the property owners wake up to your true identity, i.e. a high school locker room bullies.
Jack Venrick
Enumclaw, Washington
More Great Material To Shift Yourself to a Higher Perspective of These Takings
War Powers Today In America, Fallacy of People Being Sovereign
Why Natural Born State Citizens Have Allodial Rights -
i.e. They and THEIR property Cannot Be Touched
Why Natural Born State Citizens Have Unalienable Rights -
i.e. They and THEIR Property Cannot Be Touched
Why Natural Born State Citizens Have Natural Laws AND
Natural Rights, i.e. They and THEIR Property Cannot Be Touched
Why America Has A Constitution That Never Was
Why Common Law, Once Hated (Monarchy Law) Looks Great Now
Why The State of Washington Constitution That Never Was
Why Rural Cleansing is Sustainable Death NOT Sustainable Development
Why King County & All Counties are The Great Imposter
Why Fish Are More Myth Than Otherwise
Why Humans Rights are More Endangered Than Species
Why So Called "Critical Areas" Are NOT Critical At All, i.e. Normal
Why There Is NO Such Energy As So Called " Alternative Energy"
Why The So Called Rails to Trails Act is an CON Act
Why Roundabouts For Fish And Humans Is Nonsense
Why ALL Taxes Upon the Natural Born State Citizens Are Illegitimate
Why Man Does NOT Cause Global Warming And Nature Does
Why United States Inc. Treasury Dept. is a Private Network of Central Banks
Why Property Owners Do NOT Own Their Property And The State Does
Why Despite All of These Takings Jack Still Has a Heart